Guardian of Andra: Fragments of Fate (Alpha)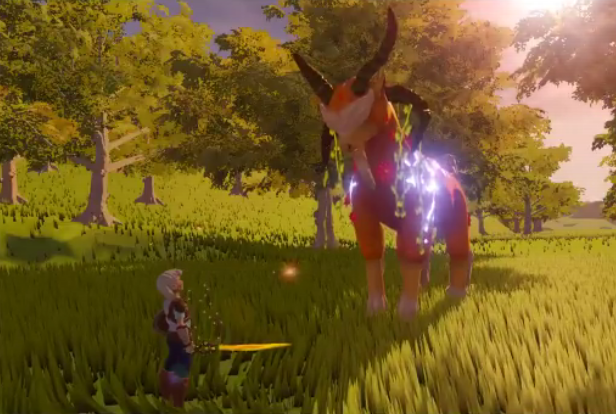 ### Hello, Guardians!
We're VERY happy to announce that we launched a Patreon for our games! We want to publish under the official name of Heart Compass Studios.
So, if you like Guardian of Andra and you can support us in making a great game for everyone, please consider becoming a Patron! There are a lot of great rewards for patrons, starting with the super cheap $1 tier. You can get access to behind-the-scenes content, exclusive monthly livestreams, all the way to getting to play demos before everyone else!
This is our passion, our goal and ambition, and we'd love to make awesome games full-time, but we need some financial help to make Guardian of Andra happen, and make it happen as quick and as great as we want it to be. If you also would like to make it happen, check out our Patreon page!
As for the development of the game, this past week, we've been studying a lot of what we could do with Guardian of Andra. We've been paying special attention to Breath of the Wild.
We are absolutely IN LOVE with BOTW, and especially with the amount of details put into the game. This is what we want to do with Guardian of Andra: make a magical world full of action and adventure where everywhere you look, there is something new to discover.
Here are some other things we've been doing:
- Reworking some of the assets
- Improving Erinn's movement and animations
- Adding more monsters
- Balancing the game overrall
- Rethinking the level design
- Creating a better localization system (translating each text event by hand sucks)
We also have the results of last week's pool! The winner was "More exploration", with 36% of the votes, followed by a tie between "Deeper lore" and "Local multiplayer" with 26%, and in last place was "Complex combat" with 12%.
You've been heard! We'll definitely work more on the exploration side of the game, and also pay close attention to the lore and maybe implement multiplayer (which we really, really want to do!). A big thanks to everyone who voted!
Thank you all for the continuous support! See you guys in next week's devlog!
-Doug Lima and Ligia Assis
Get Guardian of Andra: Fragments of Fate (Alpha)